---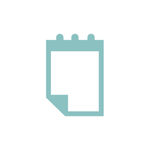 To Submit a Question. click on the question mark below
And get help →
---
What can we do for you?
The LittleBlack Company is here to meet your needs
Questions about your order?
Contact LittleBlack Company If you any have questions regarding your order or any items we offer on our website, Contact Us, By Phone: ( Monday - Friday - 11am to 7pm Central Standard Time ) 1-337-205-2944 Simply Email: support@littleblackcompany.com and reference your order number and one of our customer service associates will be in touch with you right away. It's that simple.
How do I return a product?
Click here to see more information on how to return a product


QUICK. EASY. SAFE.
The LittleBlack Hairbrush is designed for the easiest way to straighten your hair in half the time. See how it works.
Learn More
Ask a question

Connect with the LittleBlack community and get your questions answered. Learn which products to use with your LittleBlack Hairbrush for the best results.
Get Answers Now
Place Your
Order Online
Ready to get straighter hair, fast? Get your LittleBlack Hairbrush and the hair products you need to begin your journey to protecting and growing your hair.
Order Now